Almost all of us are walking around with a smart phone now with loads of apps and instead of playing a game, I like to save my data for apps that are going to make or save me money! I also enjoy apps that are consumer friendly and worth my time and lucky for you I have shared my top three apps for making or saving money!
Ibotta- This app works for both Apple iOS and Android and has three ways to earn money from 284 stores and restaurants three different ways 1. Sending receipts, 2. Linking a loyalty card, and 3rd by doing Mobile in-app purchases. (Personally, I have earned money using the first two options only at this point.)
Using the first and second options Ibotta is very simple to use-
Find offers on a variety of items including everything from produce, toilet paper, protein powder, cereal, toothpaste and even magazines! I love this app because the options are endless, and I am usually able to find something I need on each shopping trip that I can get paid for!
Buy the products you selected from the app at the participating store. *Tip* When I am in store I open the app and check the product barcode using the in-app scanner to make sure my product is eligible. Some items can even be bought up to five times on one receipt which means you are getting paid five times for buying the product-this is perfect for when you are stocking up on something.
Redeem your offer by taking a photo of your receipt. Once you take the picture and submit your redeemed products you are credited in the app. Once you reach a minimum of $20 you can cash out via gift cards, PayPal, or Venmo.
***Interested in joining Ibotta to earn cash back rewards on everyday purchases? Sign up here using my referral code and get $10 to start earning! https://ibotta.com/r/sxcxg
Receipt Hog- This app is incredibly simple and feels a lot more like a game than making easy money! You literally take a picture of your receipt from restaurants, grocery stores, pet supply stores and even gas stations to earn "coins" which you can redeem for money towards Amazon, PayPal and Magazines. Easy Peasy! Some receipts go towards playing their version of slots where you can win any number of coins or sadly none at all! *Tip* Once you have redeemed your receipt using the Ibotta app, use the receipt again to get coins towards additional money!
Target App-Formerly Cartwheel- I love this app when I am couponing because when you open the app-at the top of the screen it has a barcode in the search bar and when you tap that it turns your phone into a barcode scanner that looks up offers, prices and more while shopping in store. Pick up an item in store to scan and if an offer is available you can then add the item to your list and show a barcode at checkout for the list of your offers. Offers range from 5% and up making it worthwhile to scan every item in your cart before checking out so you don't miss saving money! *Tip* This app is so handy because when I use a coupon with a Target offer I get double the savings!
***TIP*** In the rare opportunity when I use a coupon, a Target offer and an Ibotta redemption and then submit the receipt to Receipt Hog-well friends-welcome to some extreme money saving! 😊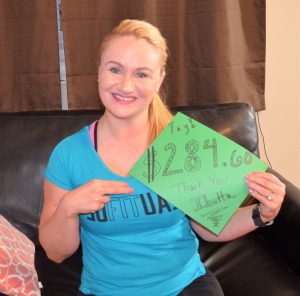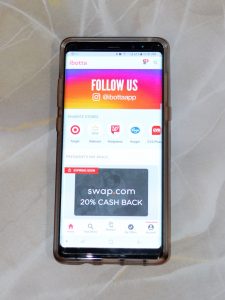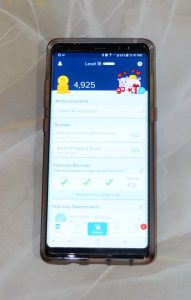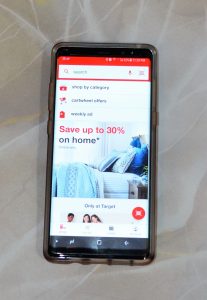 Share this post on: