Are you familiar with the hit show on TLC, Dr. Pimple Popper? Maybe you recognize the name Dr. Sandra Lee from YouTube? After just a few episodes of the show I have tuned in every week to watch Dr. Sandra Lee aka Dr. Pimple Popper access dermatological conditions and treat them while maintaining the bedside manner of a close friend! Dr. Lee has crossed over from the internet and television and onto the bookshelves with her recently released book, titled: "Put Your Best Face Forward : The Ultimate Guide to Skincare from Acne to Anti-Aging". I didn't think it was possible, but reading this book makes me love Dr. Lee even more!
Dr. Sandra Lee, a board certified dermatologist started out posting pimple popping on YouTube (www.youtube.com/user/DrSandraLee) and Instagram (www.instagram.com/@drsandralee). She was able to show viewers an in-depth look at dermatology and educate people about skin conditions. Her views on YouTube topped over 2.5 Billion (with a B folks)! That's a lot of interest in pimples! TLC came along and signed her on for a show. Watching the show sometimes can be hard to stomach because it is showing what is inside the pimple, zit or large cyst. However, it is comforting to see her patients get the help and treatment they need for their skin problems. A lot of Dr. Lee's work goes beyond just pimples and is an example of how her job affects the patient's self-confidence!
Reading Dr. Lee's book, she shares how she got to where she is in life and dermatology and makes the reader feel like you are spending time with a friend talking skincare. Having a background in beauty and skincare myself was one reason I enjoyed the in-depth information she delivered about skin conditions both common and uncommon. Dr. Lee's book relays skincare information including anti-aging, skin health tips, skin cancer and acne treatment through her book with an approach that I have not seen before.
Within days of reading this I had already spoke about it to at least 5 people who I felt could benefit from the knowledge in this book! As you can see, I would personally recommend this book to teenagers struggling with acne to adults who aren't sure what the bump is on their arm and wants more information.  Meanwhile, I am thankful for Dr. Lee's approach to skincare and popping the stigma of skin conditions and looking forward to her next episode!
*New Episodes air Thursdays at 9/8C on TLC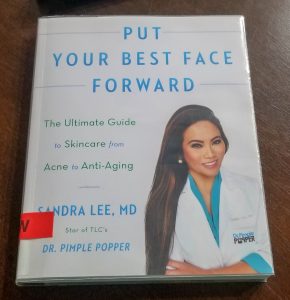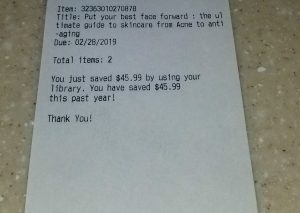 Share this post on: