First, I'd like to say welcome to this week's blog edition for NIAW (National Infertility Awareness Week)! You may have stumbled upon this as someone who is experiencing infertility yourself, know someone who is experiencing it, or want to learn more about this condition, whichever it is I hope this helps in some form or another.
I felt moved to talk about my infertility journey this year because the theme for NIAW 2018 is "Flip the Script" or to Change the conversation about infertility. I am choosing to share my story in hopes of washing away the stigma and silence that many women experience, including myself.
Before I started my journey over four years ago-I was naïve about fertility in general and its importance in starting a family and the problems that some women experience. Infertility can be an isolating condition to a lot of women and couples and unfortunately there is a lot of stigma still associated with it. A large part about the stigma with infertility is education. A lot of people don't understand what it is, who is affected by it, how to react to someone's diagnosis, and what the person or couple affected by it is experiencing.
Just how common is infertility? I wish I could say that it was a 1 in a million, condition-but the odds are closer to 1 in 8 couples! 1 in 8 couples (or 12% of married women) have trouble getting pregnant or sustaining a pregnancy. (2006-2010 National Survey of Family Growth, CDC) (https://resolve.org/infertility-101/what-is-infertility/fast-facts/)
What is infertility? Infertility is defined as by The International Committee for Monitoring Assisted Reproductive Technologies (ICMART), is a disease characterized by the failure to establish a clinical pregnancy after 12 months of regular, unprotected sexual intercourse or due to an impairment of a person's capacity to reproduce either as an individual or with his/her  partner.(https://resolve.org/infertility-101/what-is-infertility/)
Who gets it? Infertility is a medical problem. Approximately 30% of infertility is due to a female factor and 30% is due to a male factor. In the balance of the cases, infertility results from problems in both partners or the cause of the infertility cannot be explained. (https://resolve.org/infertility-101/infertility-faq/)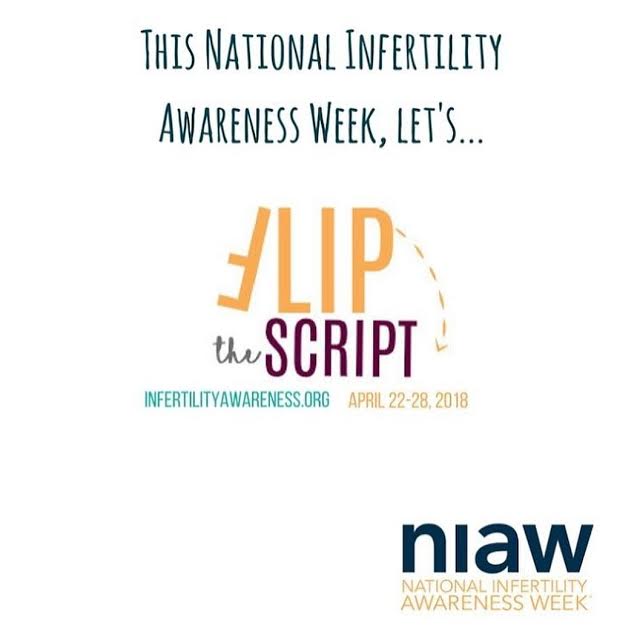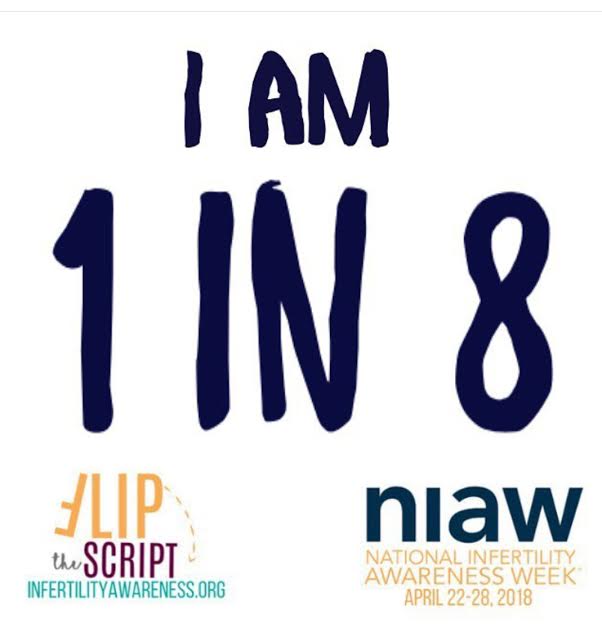 Things that I have learned about infertility:
If you are experiencing infertility-You are not alone. This has become my mantra on hard days!
Education really is key. Educating yourself, family members and friends helps everyone!
I am thankful for websites like resolve.org for education and giving people a place to go for information and support.
It's 2018-its about time we say the F word and wipe away stigma! Take the pledge today! I did!  https://saythefword.com 
Its called a journey for a reason!
Share this post on: