I compare snorkeling and/or swimming in the ocean in Aruba to swimming in an aquarium! The water is as clear as a swimming pool and the ocean life is not only colorful but also plentiful! Our second full day in Aruba I spent most of the day with my personal snorkel gear in the water in front of our resort with my husband swimming behind me with the waterproof camera as I anxiously pointed out fish, coral, seaweed and sea urchins. Later that afternoon on a walk through the resort lobby my husband spoke with the DePalm Tours tour guide desk about setting up a three-hour snorkel cruise for the next day that included two stops. I was elated because I could only imagine what I would see beyond the reaches of our resort!
The next morning, we checked in at the DePalm Pier (conveniently located between the RIU and Hilton resorts) and was issued wrist bands confirming our trip. We then boarded a 40-foot-wide catamaran with approximately 50 of our closest vacationing friends in Aruba and set sail, but not before quick introductions including safety measures and what to expect for the trip.
Our first of two stops, Boca Catalina, was breathtakingly gorgeous and located on a small secluded bay on Malmok Beach. Because this area is technically in a bay, the calmness of the water in Boca Catalina was also a great place for the experienced snorkeler or a newbie. Sometimes it can take a few minutes to get adjusted to figure out to work your snorkel, feet flippers and life vest all together to really experience the underwater paradise. There was very little of a current if one at all and was very peaceful bobbing up and down seeing numerous kinds of fish, seaweed and corals approximately 10-12 feet below you.  We saw numerous fish and sea life and could have easily spent another hour at this location!
Our second stop was at the Antilla Shipwreck, also known as Aruba's Ghost Ship is a sight to see! Above the water looking down you see what is left of a 400-foot German freighter called the Antilla which sank in 1940. On this day while the sky was clear, the water at this location was incredibly choppy which made visibility to the depths of the shipwreck very difficult even for a skilled swimmer. Due to the current that was around the shipwreck, myself and others kept feeling as if we would float off into the ocean toward Panama if we did not keep our boat in sight every few minutes! Hovering in buoyancy over the shipwreck it was amazing to see how the fish and ocean life had turned this vessel into their own home swimming in and out of windows and the deck of the boat. I was able to make out parts of the boat that were covered with corals and sponges without diving into the depths. While this was an awesome stop on the snorkeling tour-I would personally have preferred more time in a different calmer area as there was a lot more sea life and to view.
One of my favorite parts about this trip besides seeing all the fish and ocean life were the views of the Aruba from the water. We were even able to point out the California Lighthouse from the sail boat!
Our Snorkel Trip:
Tour: DePalm Tours- Palm Pleasures Snorkel Morning Delight
Stops: 2- Boca Catalina and Antilla Shipwreck
Price:  Adult-$69 Children $52 (3-12 years)
Includes: Snorkel gear, snacks, beverages and open bar
Recommended to bring along:- Sunglasses, bathing suit, waterproof camera, beach towel and sunscreen.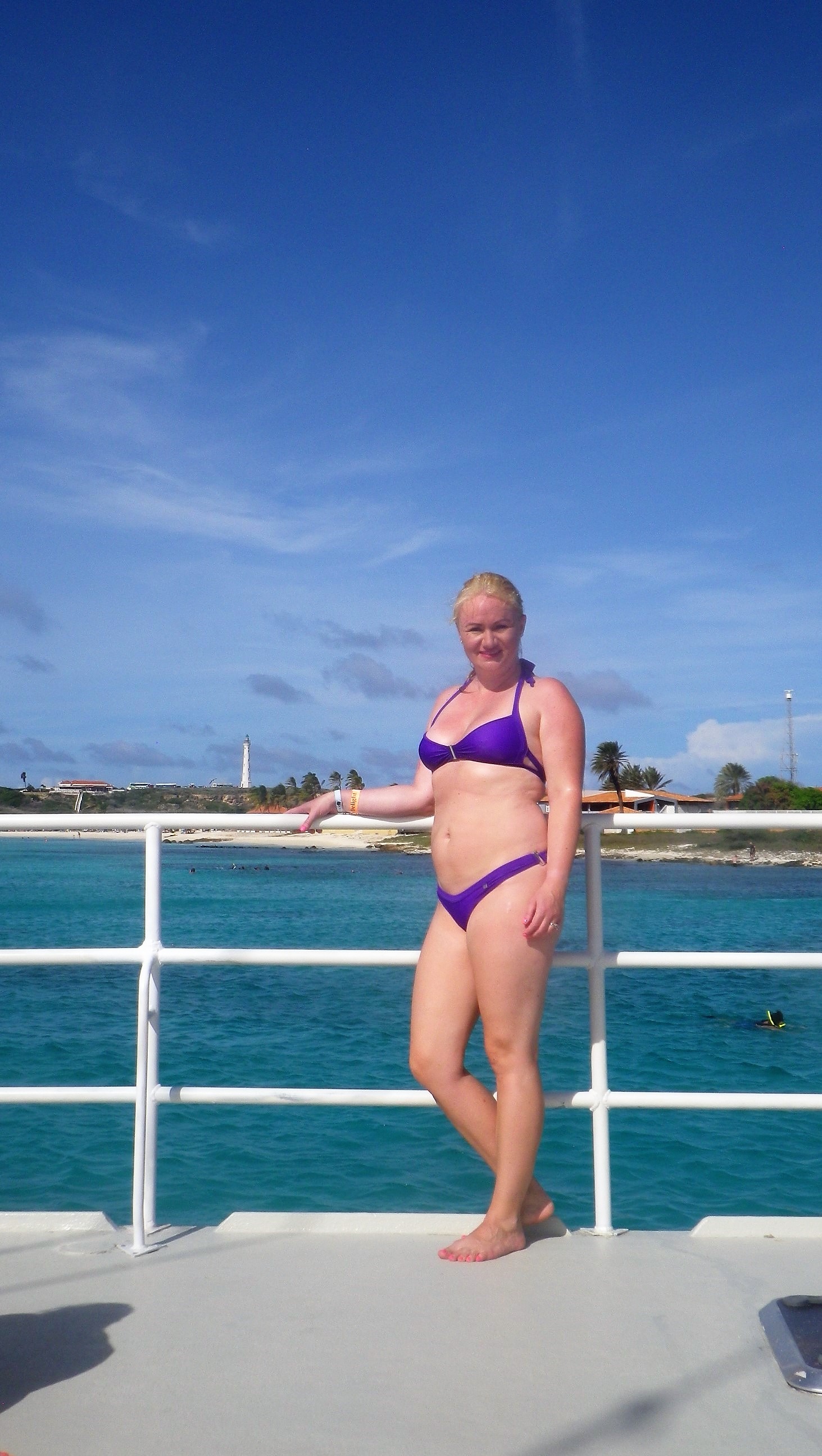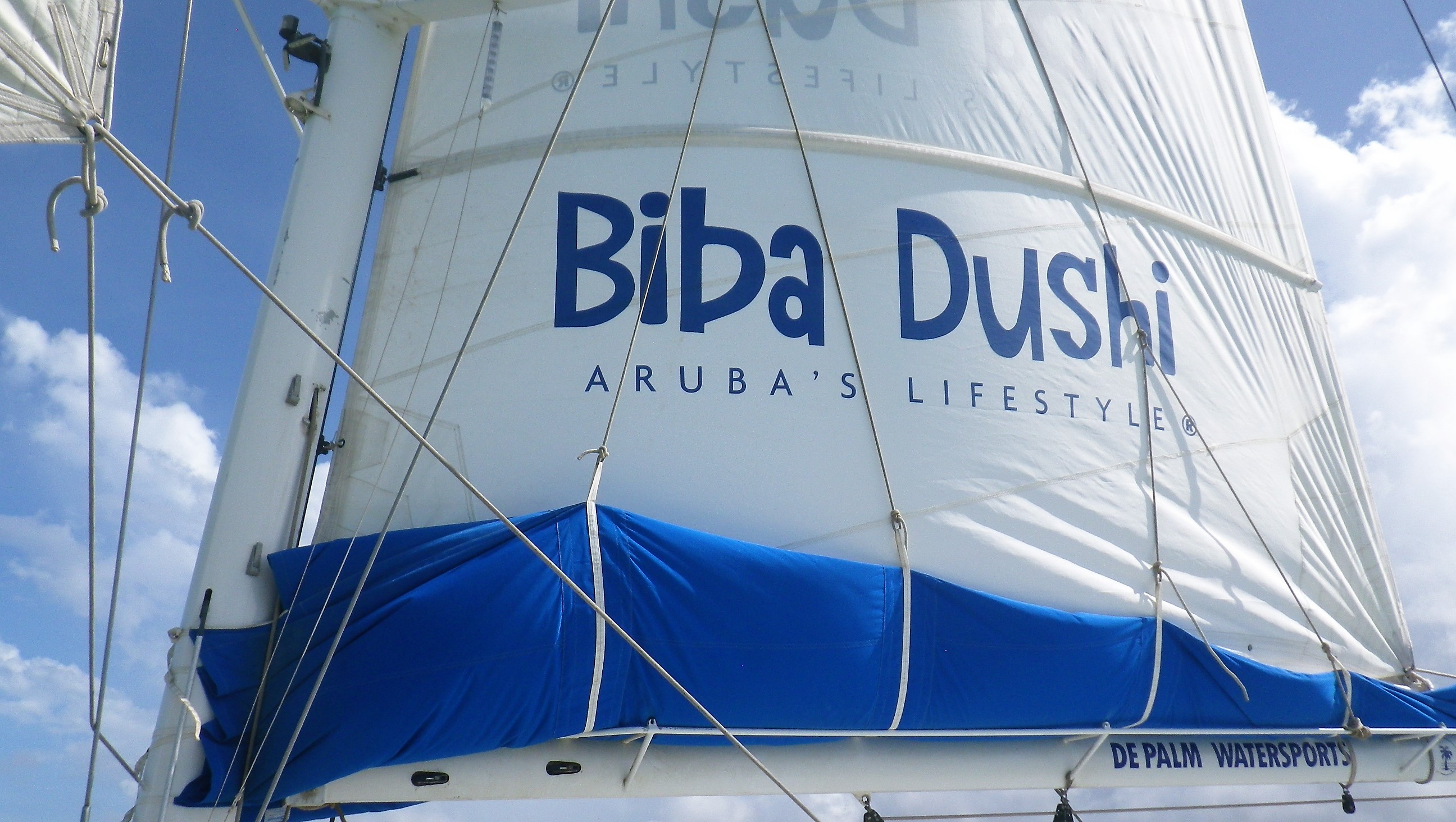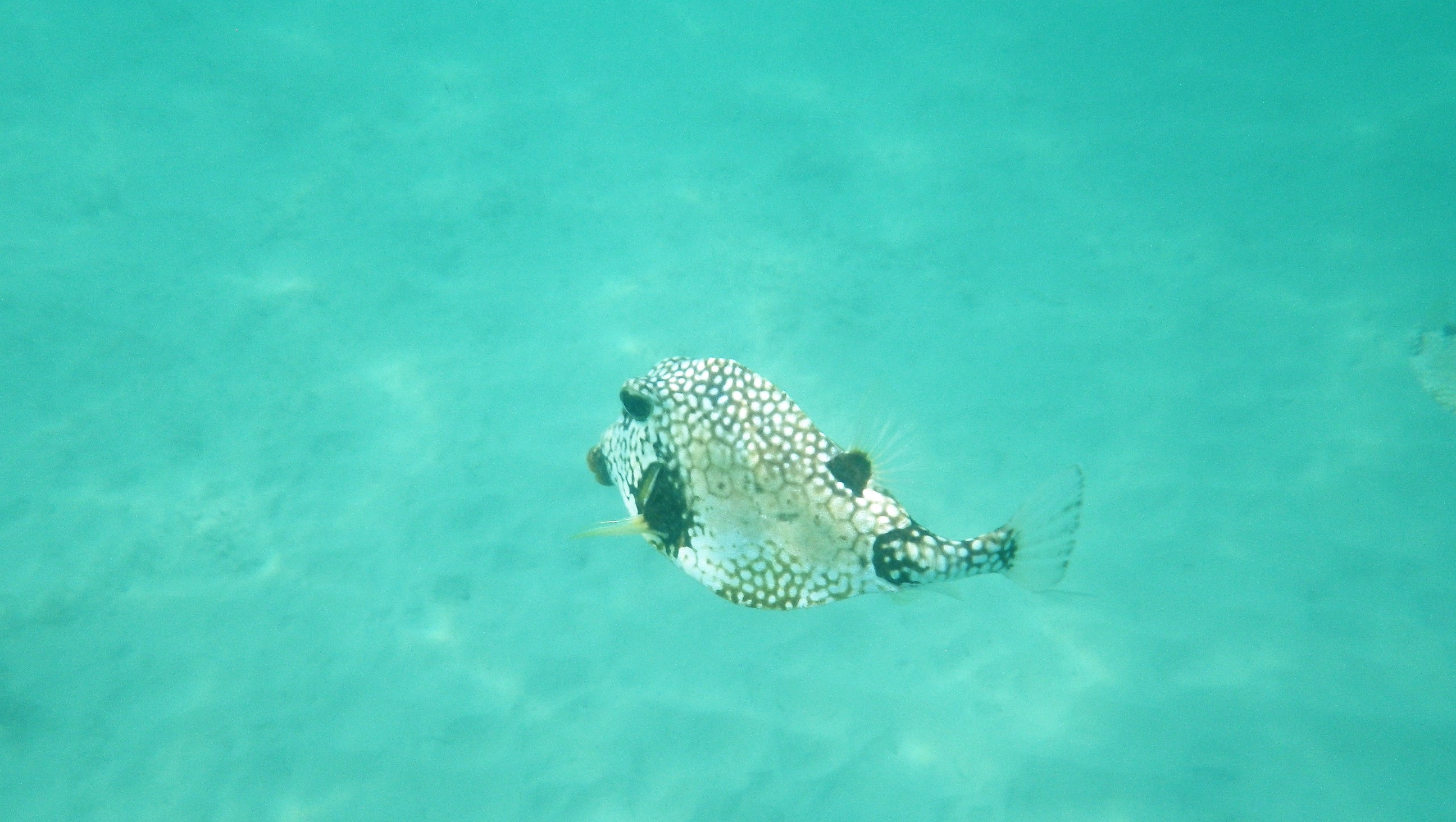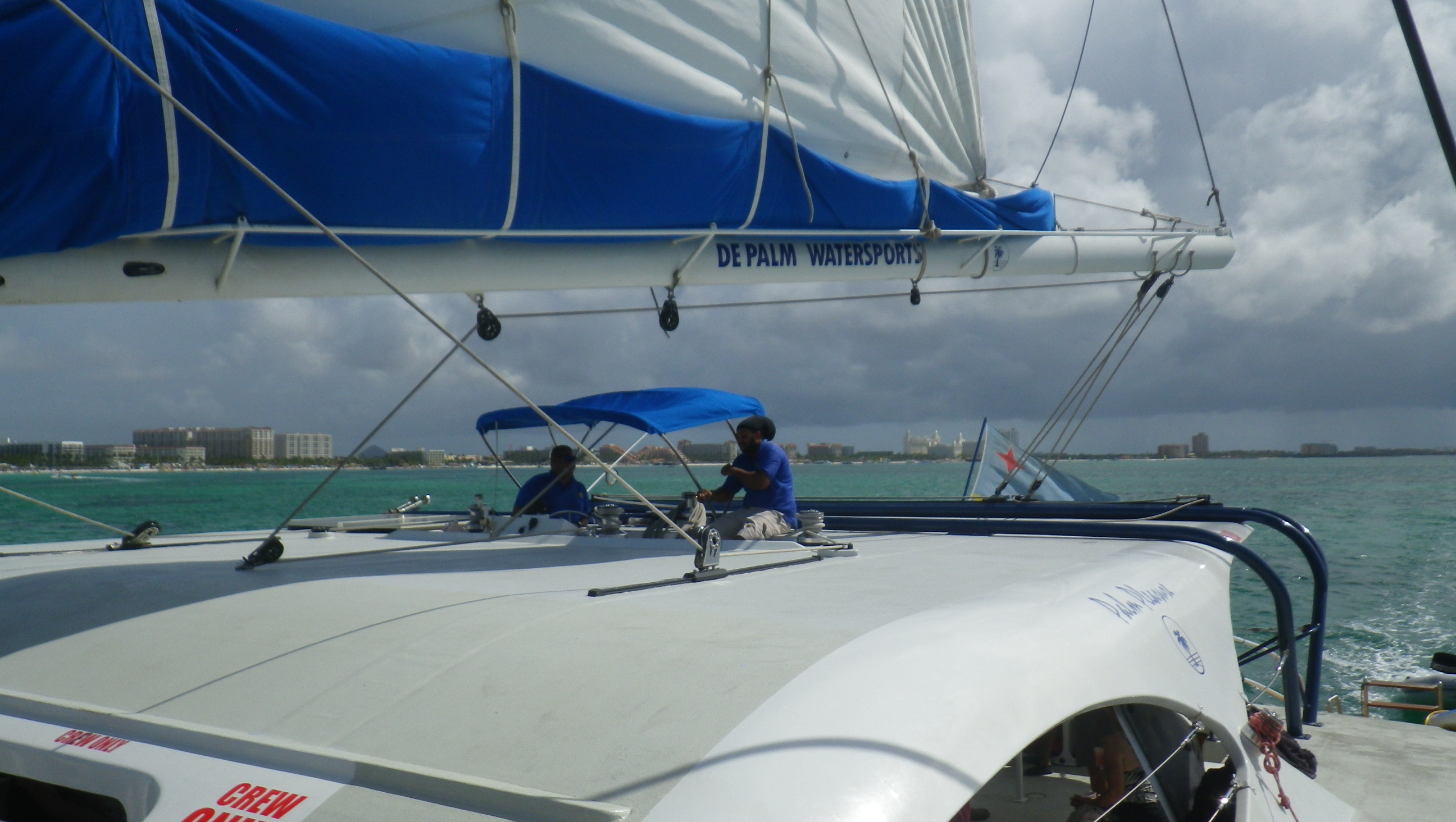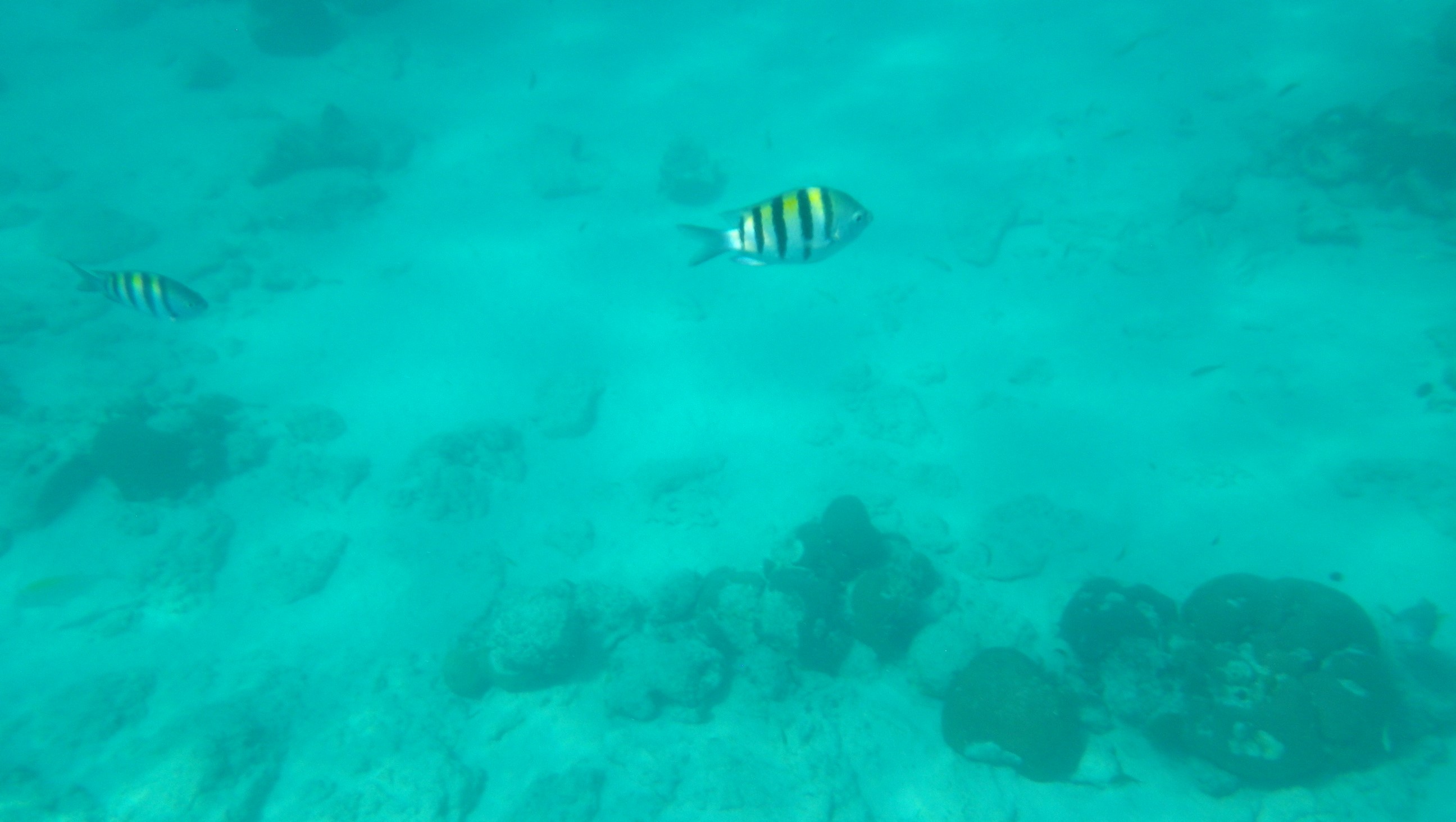 Share this post on: