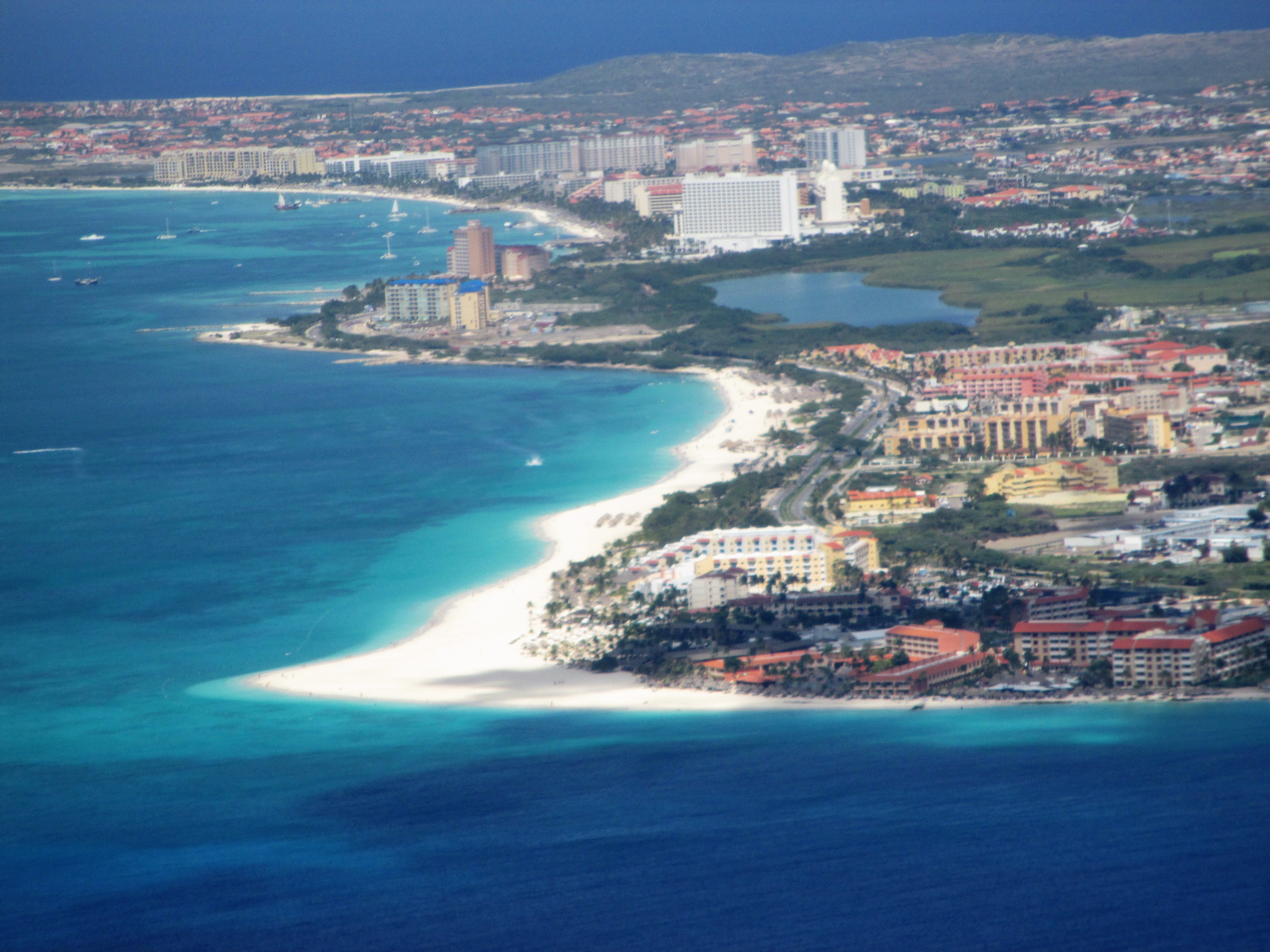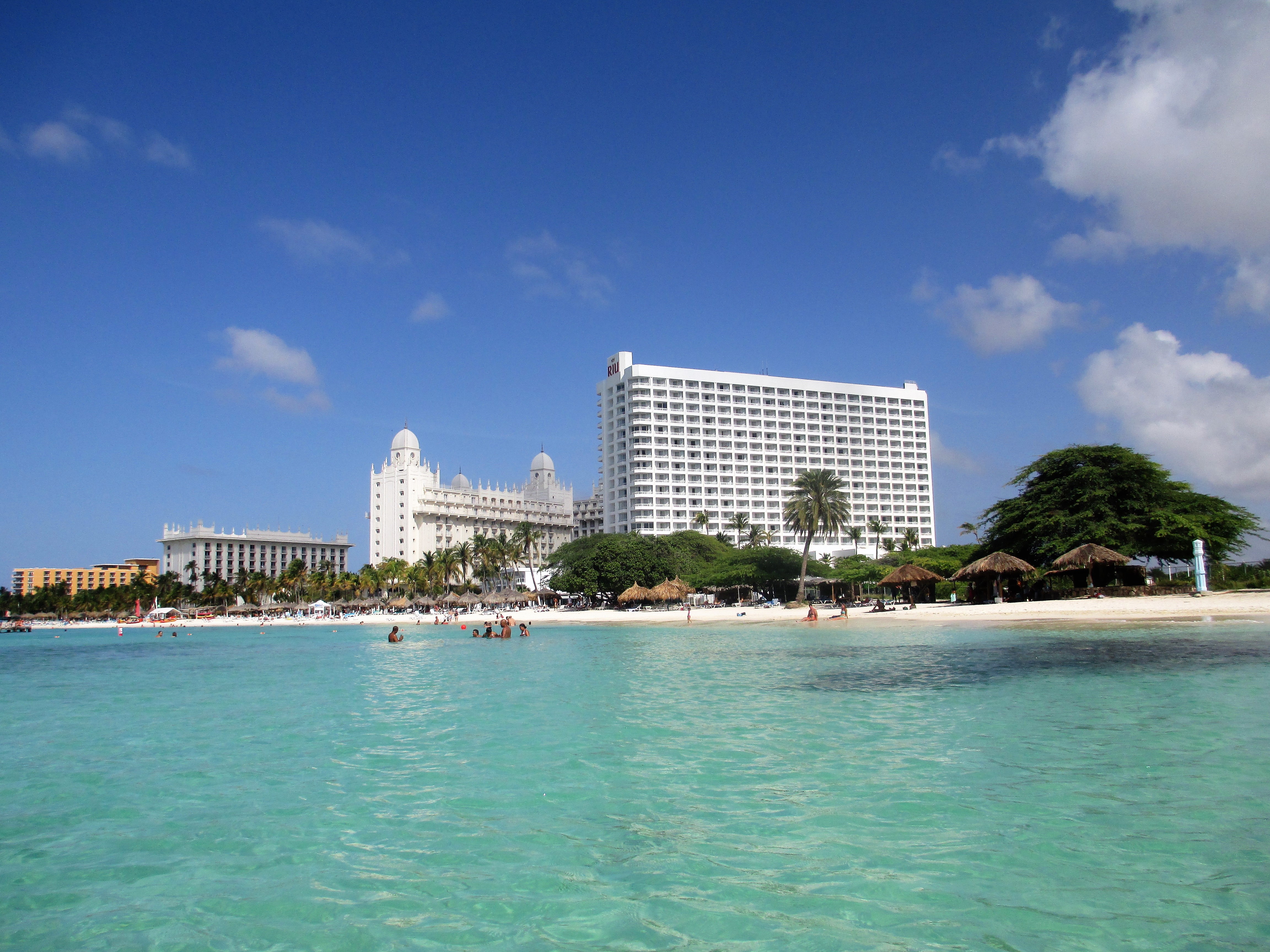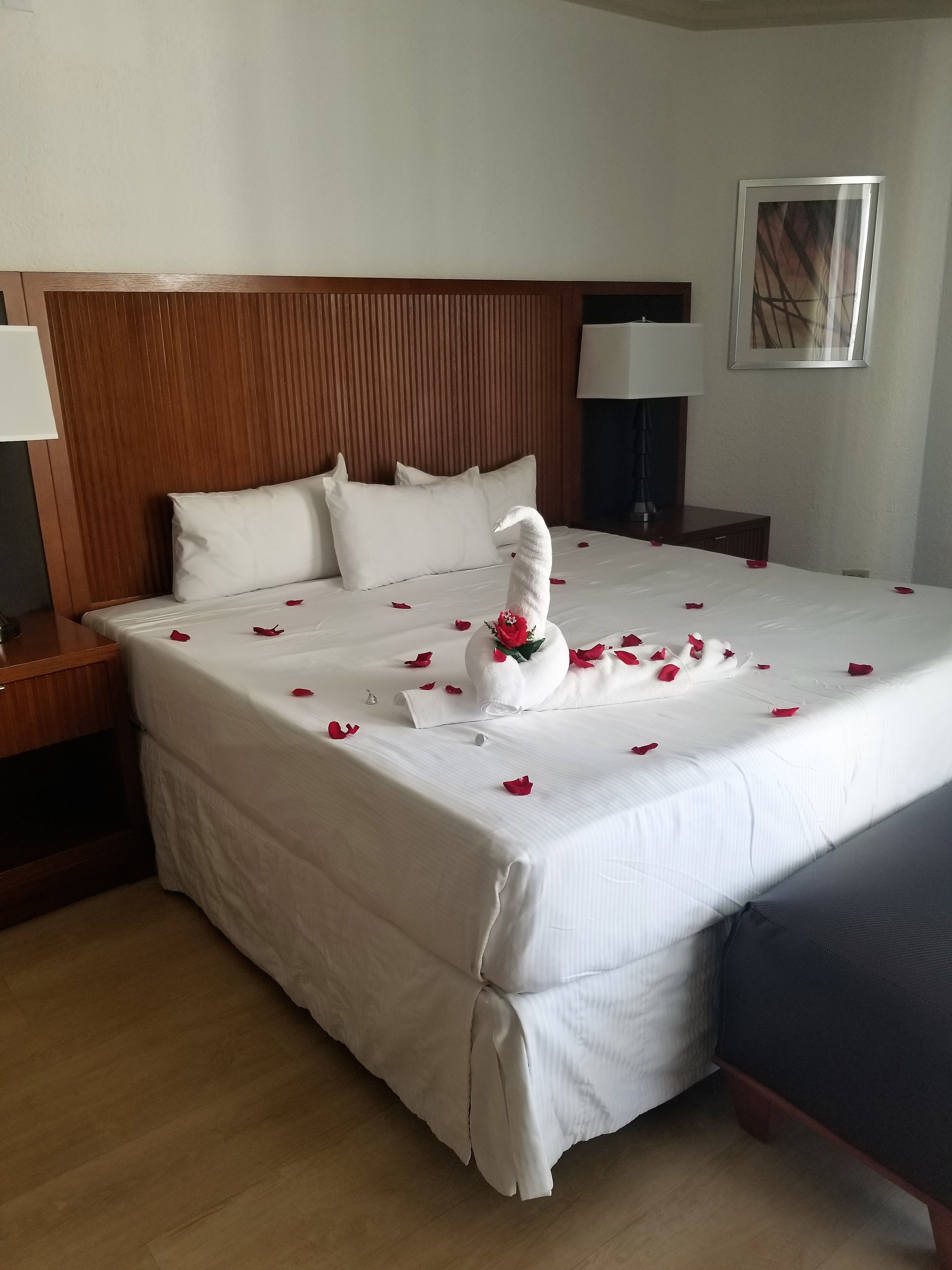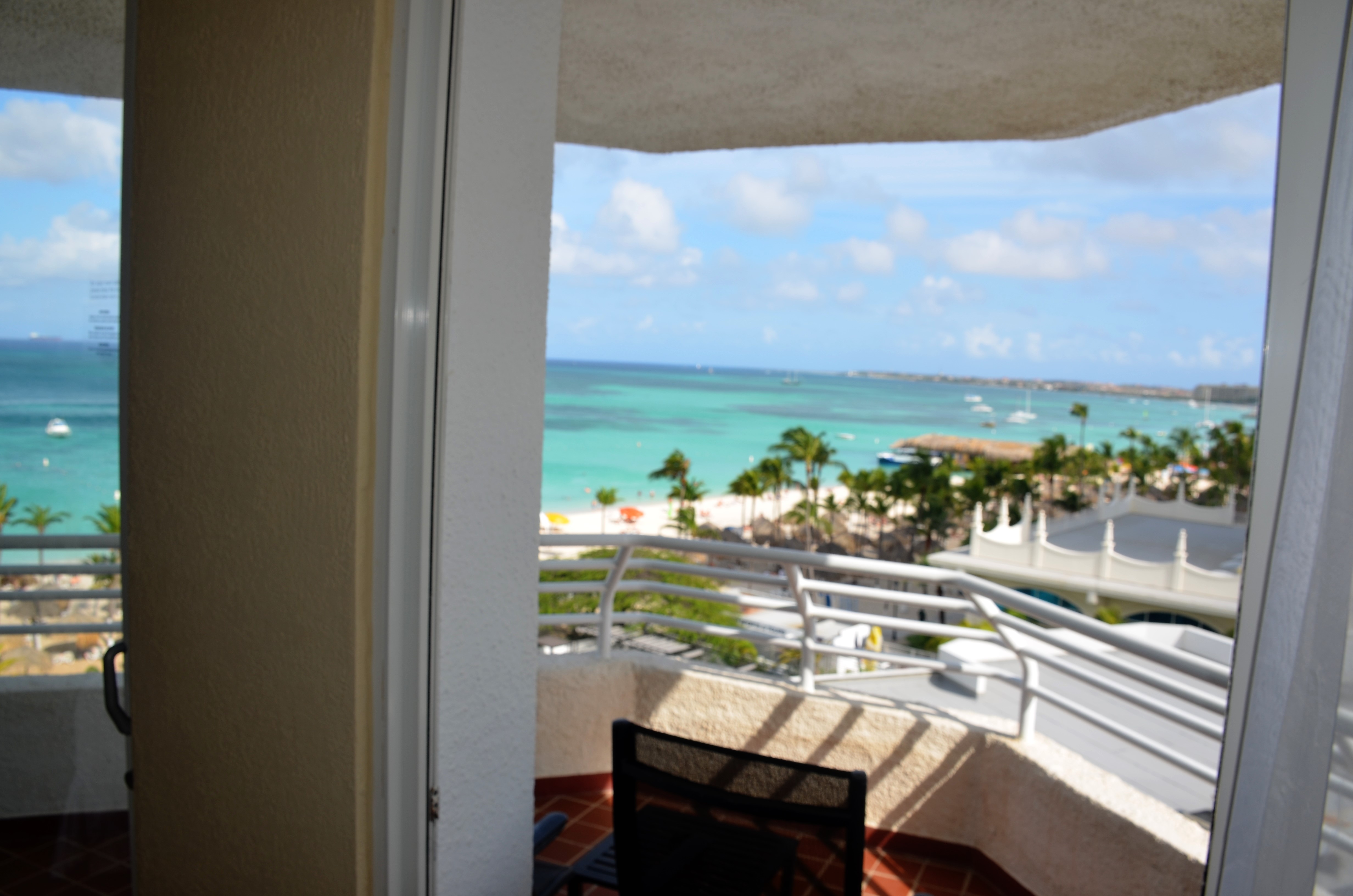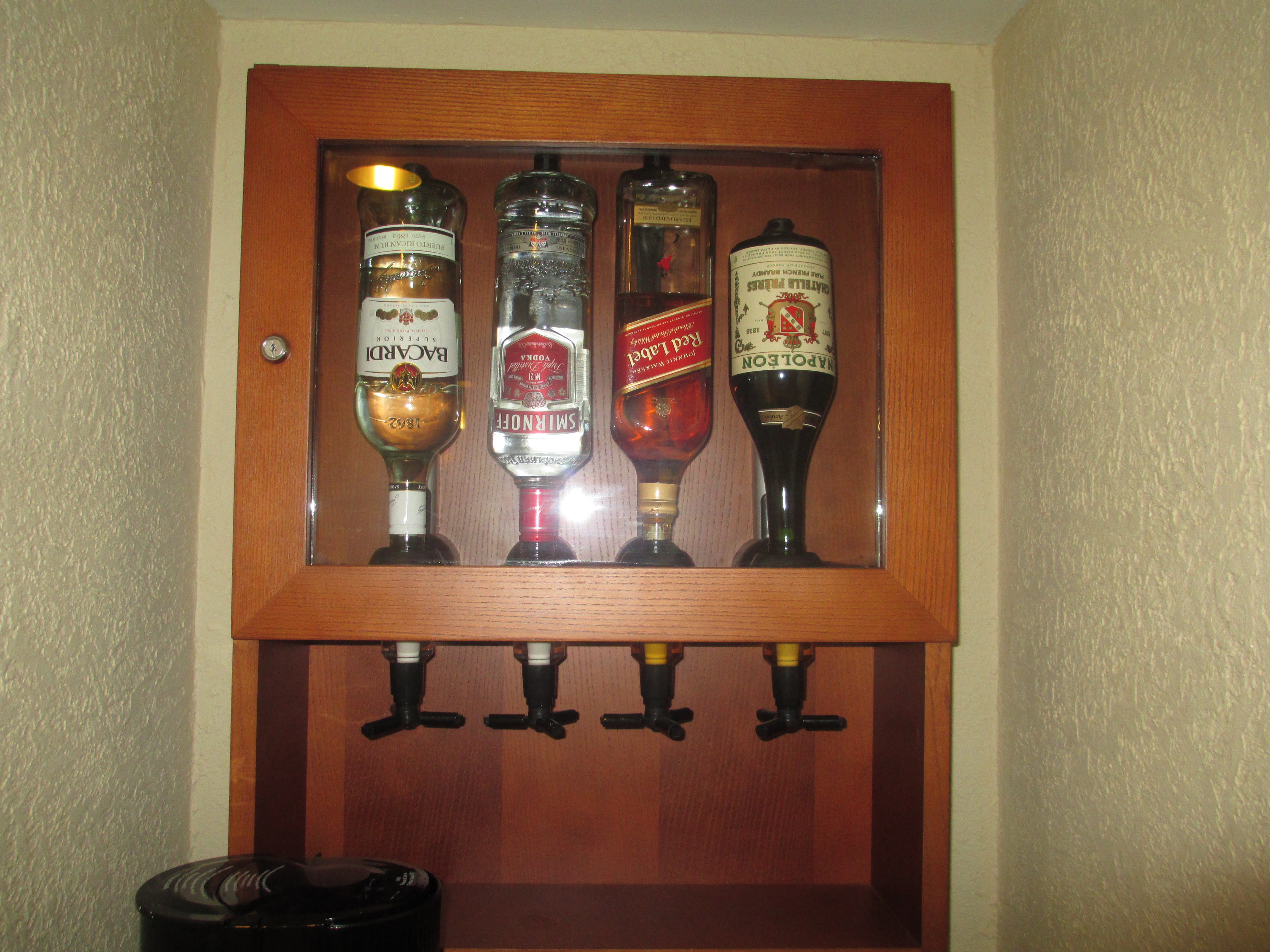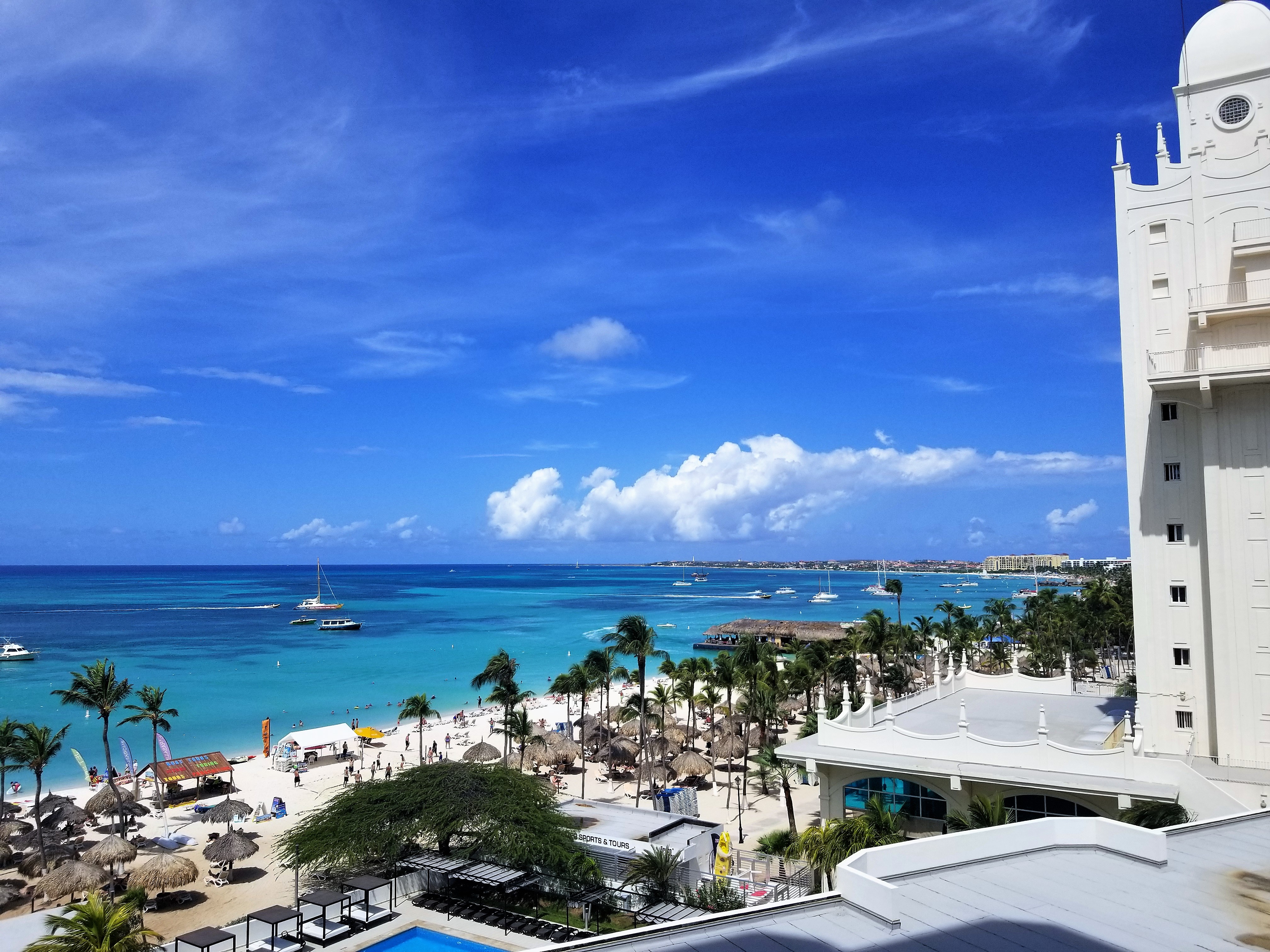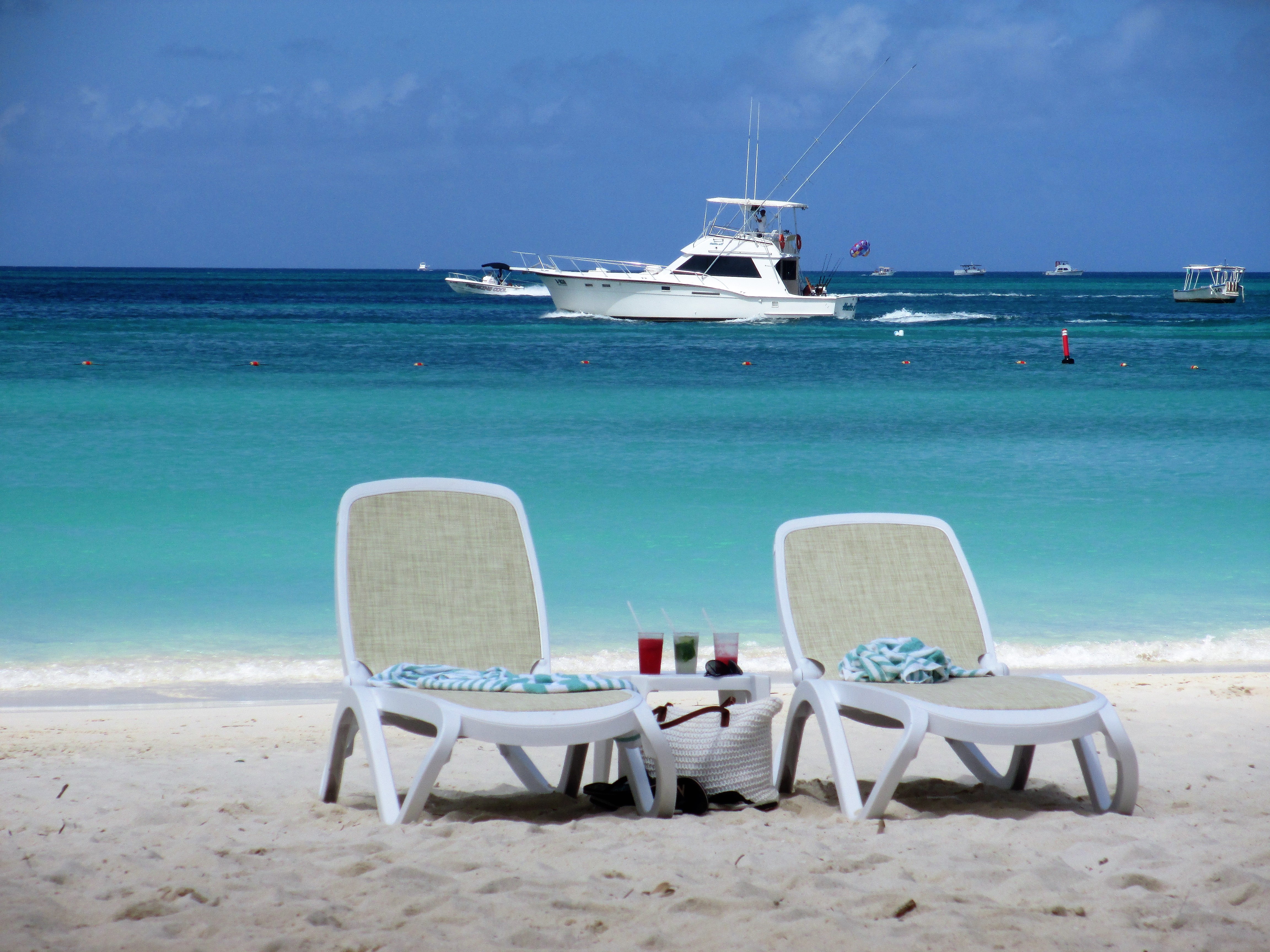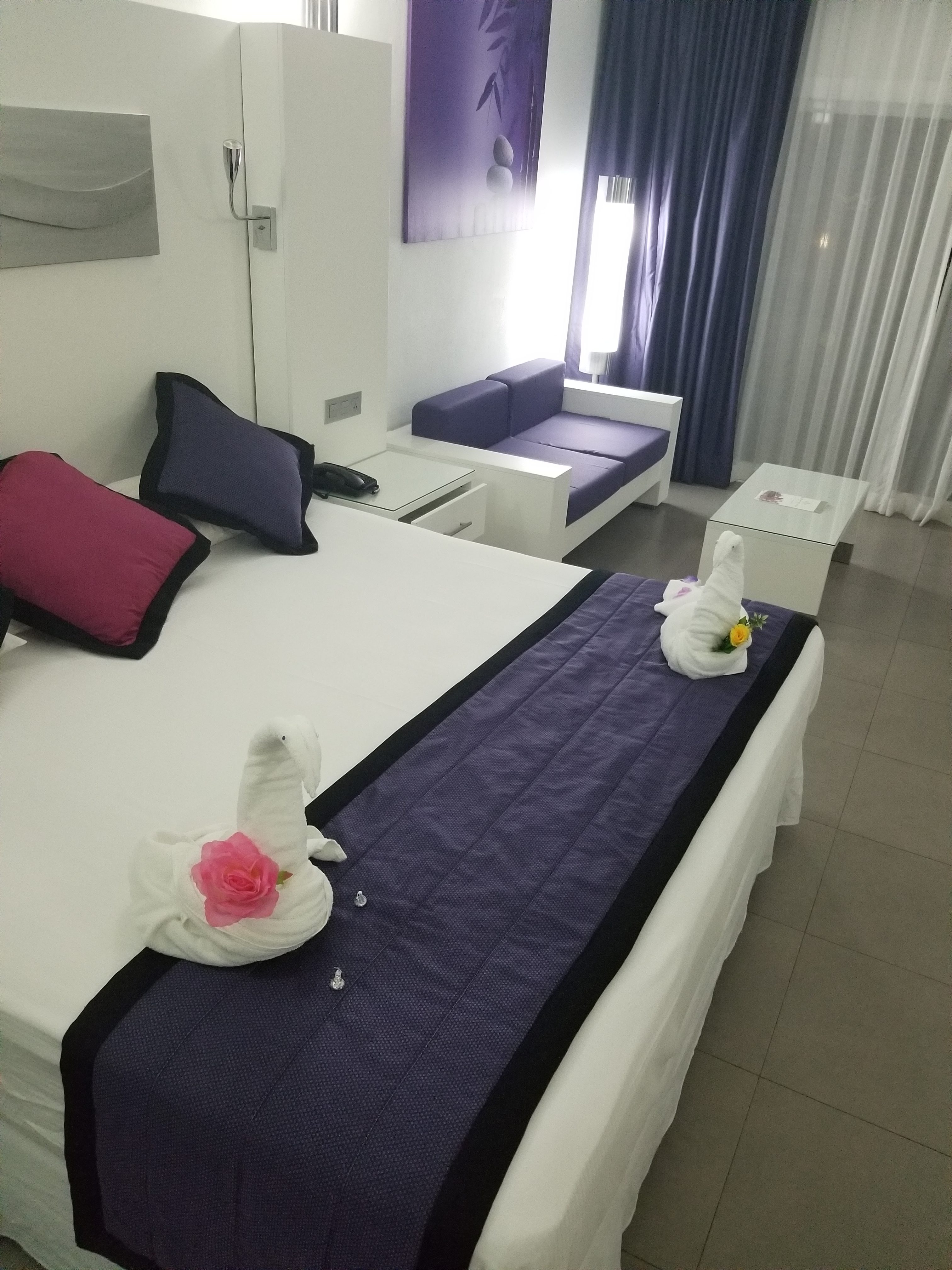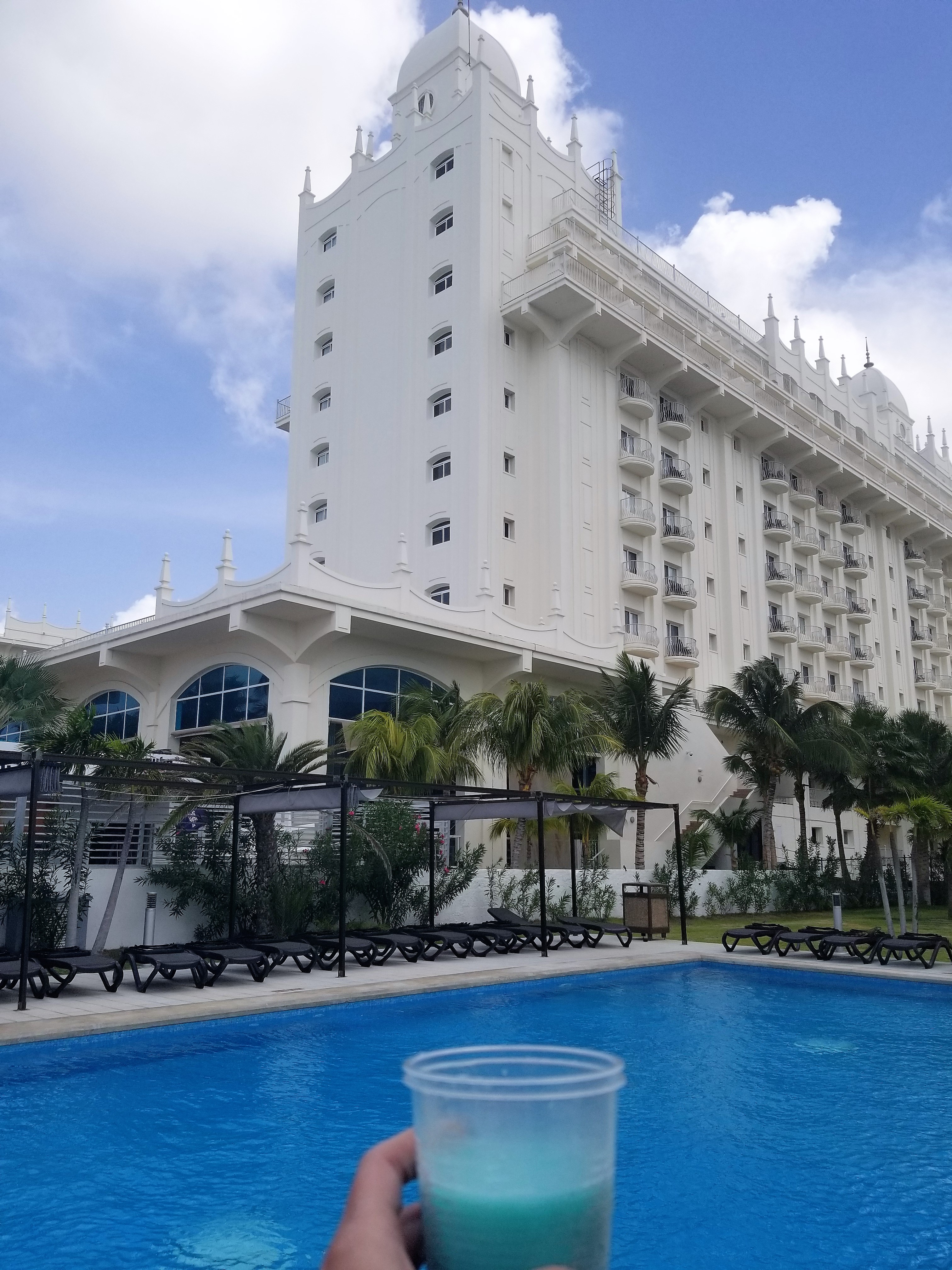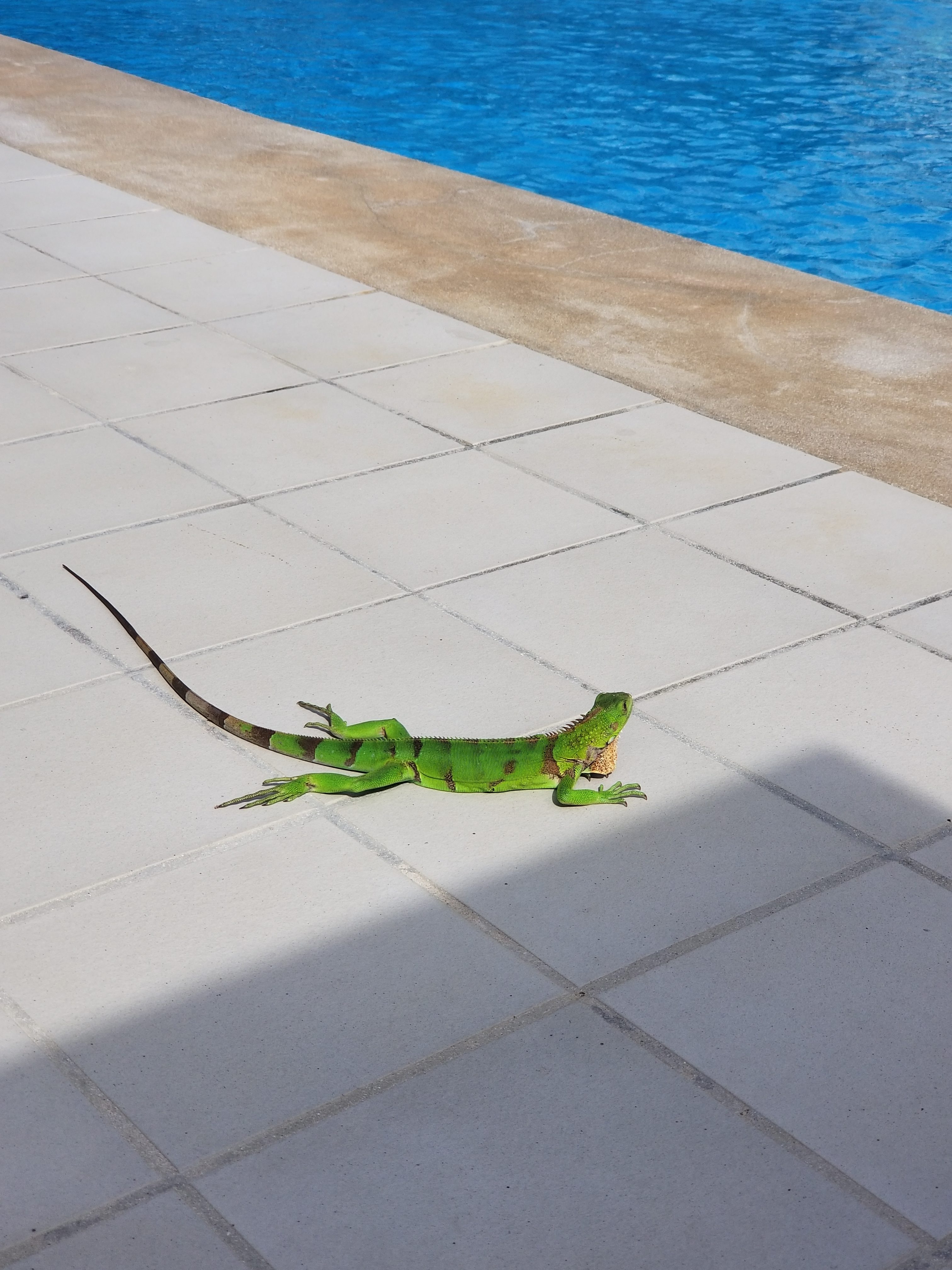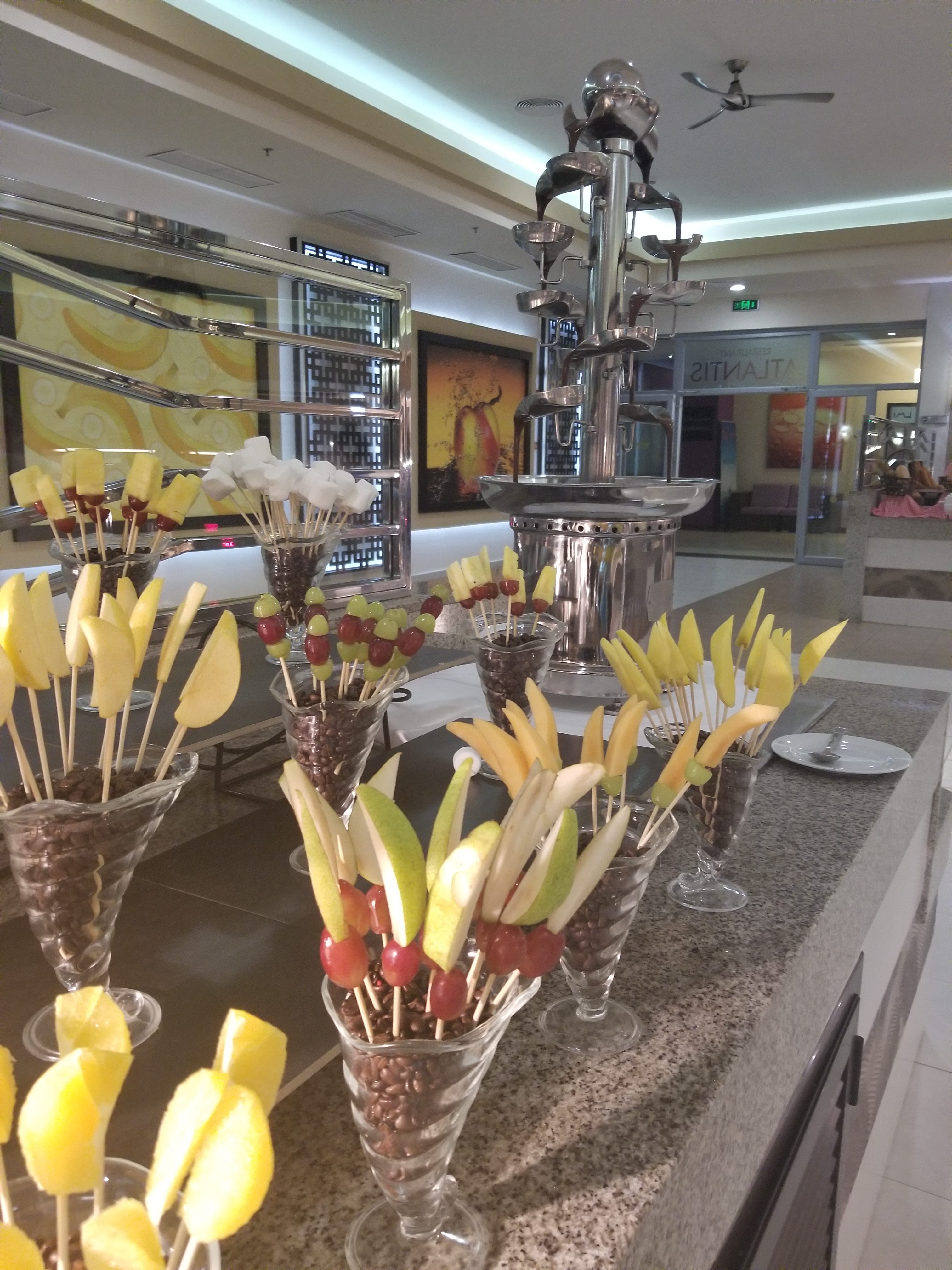 In the past few years my husband and I have traveled on short vacations (3-4 days) to Aruba, Punta Cana, Puerta Vallarta, Jamaica and again Punta Cana. We enjoy these island trips to reconnect and relax and keep technology and day to day life stateside. It has seemed though that every trip would be compared back to the first place we visited, so when we planned our 10-year anniversary trip we both were eager to go back to Aruba to see if our comparisons lined up.
Aruba, is a small Dutch island in the southern Caribbean Sea approximately 500 miles north of Venezuela, also keeping out of hurricane alley (another bonus). The climate is drier than that of Jamaica or Punta Cana but when you are by the coast it can be very windy and is hotter and drier as you move inland. The airport accommodates visitors from all over the world and is one of the few destinations that allows visitors to complete customs before returning home to the USA. We did not feel we needed to arrange transportation through the resort prior to arrival as you are able to contact a cab from in front of the airport to your resort and in our opinion, feel that the island is very safe for tourists.
We stayed at The RIU Palace Antillas, formerly a Westin property, which was renovated in 2015 and one of the few if not only adult-only all-inclusive resorts on the island. This was our fifth visit to a RIU Resort and we felt for the value and accommodations were well worth the price. This resort was in our opinion set apart from others for being Adult Only (no kiddies in the pool), all-inclusive 24 hours (includes limited room service menu even!) Free WIFI throughout the hotel, four restaurants and full buffet for dining, and unlimited top shelf alcohol including Bacardi and wine.  We visited this resort in 2015 about 4 months after it had first opened and since then stayed at many other RIU's and always compared other trips back to the first one we experienced.
Upon arrival we were greeted with glasses of champagne and a concierge to bring our luggage to our room. We reserved a sea view room for the eight nights. Our room upon initial review was quite large including a main sitting area with couch, table for two, large flat screen television, small refrigerator stocked with sodas, water and beer, and four full liquor bottles. There were doors that led into the bedroom area that included a king size bed with nightstands, dresser and another flat screen television. The bathroom included two sinks, a bath tub, small closet area with safe, and a glassed-in shower with rain shower head.  The balcony was 3 doors wide and gave view to the beach and partial resort. Overall the room was sufficient but noticed that minimal updates had been made to the rooms compared to the overall resort.
Unfortunately, after only three nights and a service call due to our air- conditioning was not working satisfactorily, we asked to move rooms. The resort was very apologetic, and we were able to relocate to a Villa Suite the next day. Upon arriving at the Villa Suites, we wished we would have booked our vacation there and not in the tower rooms! The Villas are rooms separated from the tower rooms and have their own salt water pool as well. These rooms were new and not just renovated property-these compared to the rooms we enjoyed at other RIU resorts such as in Punta Cana.
We enjoyed the private pool as part of the Villas as my husband and I are not too social while on trips and found the larger pools on the property very crowded and on the verge of rowdy. We spent our time 75/25 between the pool and beach. The beach is one of the few that I have visited that the water is literally crystal clear with beige sand! There were beach chairs under tiki umbrellas that filled up entirely too fast many days-we found ourselves getting up earlier than we do at home just to get a spot on the beach-which again made the Villas nice because you could leave your towels and sunscreen on a chair there and walk to the beach for a swim if you didn't reserve a beach chair.
One of the areas that we saw welcomed change in the resort was with dining. In the past at RIU resorts, guests needed to make reservations for restaurants other than the buffet and now it is first come-first serve. We found the Steak House and Krystal (French restaurant) filled up rather fast, however with Italian and an Aruban restaurant and the buffet-there were still lots of options. Our favorite restaurant which was new to the resort and us as well was the Aruban restaurant. We ate at the Aruban restaurant 5 of the 8 nights-the food was amazing to say the least and served traditional Aruban cuisine of Land and Sea (steak and lobster), grilled Grouper over Polenta-our favorites. The buffet dinners included a pasta bar in the evening, seafood, steak, pork, vegetarian and were easily compared to that of what cruise ships are known for-if not better! Breakfast was always served in the same area and was buffet style including a full juice bar, pancake/waffle bar, omelet bar, egg bar and even Mimosas! Lunch/snack items were served in a lower buffet area and included burgers, chicken tenders, fish filets, tacos, pizza, guacamole and chips etc. If you went hungry or couldn't find something to eat at this resort, we always agreed it was your fault!
Most evenings after dinner we would walk around the resort or to the neighboring resort (also a RIU) for an evening drink, a snack or people watching (always worth it). Every night the resort had something planned whether it was steel drums serenading the buffet dinner, a beach dance party, a circus act, live music including a saxophonist, jazz and other music as well as a nightclub. There was always something to see or experience!
We decided to bring Yeti cups to the resort as we are not big drinkers but liked reducing waste, and keeping our drinks cold-this also limited the number of times we had to go to the bar for, refills-so I felt this was a win-win on many levels!
Tips were included with the cost of the resort however we found many times that concierge, servers, bartenders, and service professionals went above and beyond their call of duties. We were always met with smiles and friendly hellos-there was not a single time we didn't feel we were not being taken care of and felt completely spoiled!
Overall, this resort won our hearts again-adult all-inclusive, the friendly staff, dining, the beach, the pools, entertainment made this again our favorite RIU!
Share this post on: