October 13th marked my 10 Year wedding anniversary with my husband! We decided to wait till November to take our anniversary trip due to hurricane season interfering with flights and weather and an excuse to get away from a chilly Ohio fall!
This was our second trip to Aruba and much longer than the previous trip as well! This trip honestly felt like a dream in so many ways, our resort was gorgeous, everyone on the island was friendly and outgoing, the water was a clear turquoise blue, the food was impeccable, the weather couldn't have been better (which is the usual according to the locals) and we got a full week away from life to reconnect and celebrate 10 years of wedded bliss!
We stayed a total of 8 nights in Aruba and packed it full with relaxation, walks on the beach, couple's massages and facials, a snorkeling excursion, a trip to the Butterfly Farm, hanging out on Renaissance Island (AKA Flamingo Island) and lastly an off-road excursion that I consider a highlight of the trip for many reasons!
So instead of trying to pack everything into one post I thought it'd be better to make a few posts to share everything instead! For those of you planning a trip I hope that you find yourself one day on the world's happiest island, you won't regret it!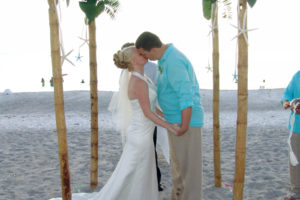 The kiss after saying I do's on Long Boat Key, Florida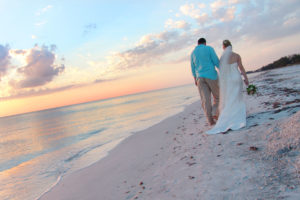 It is amazing how fast 10 years have gone by!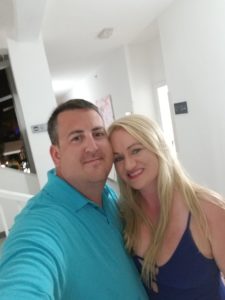 Happy 10 year anniversary!
Share this post on: